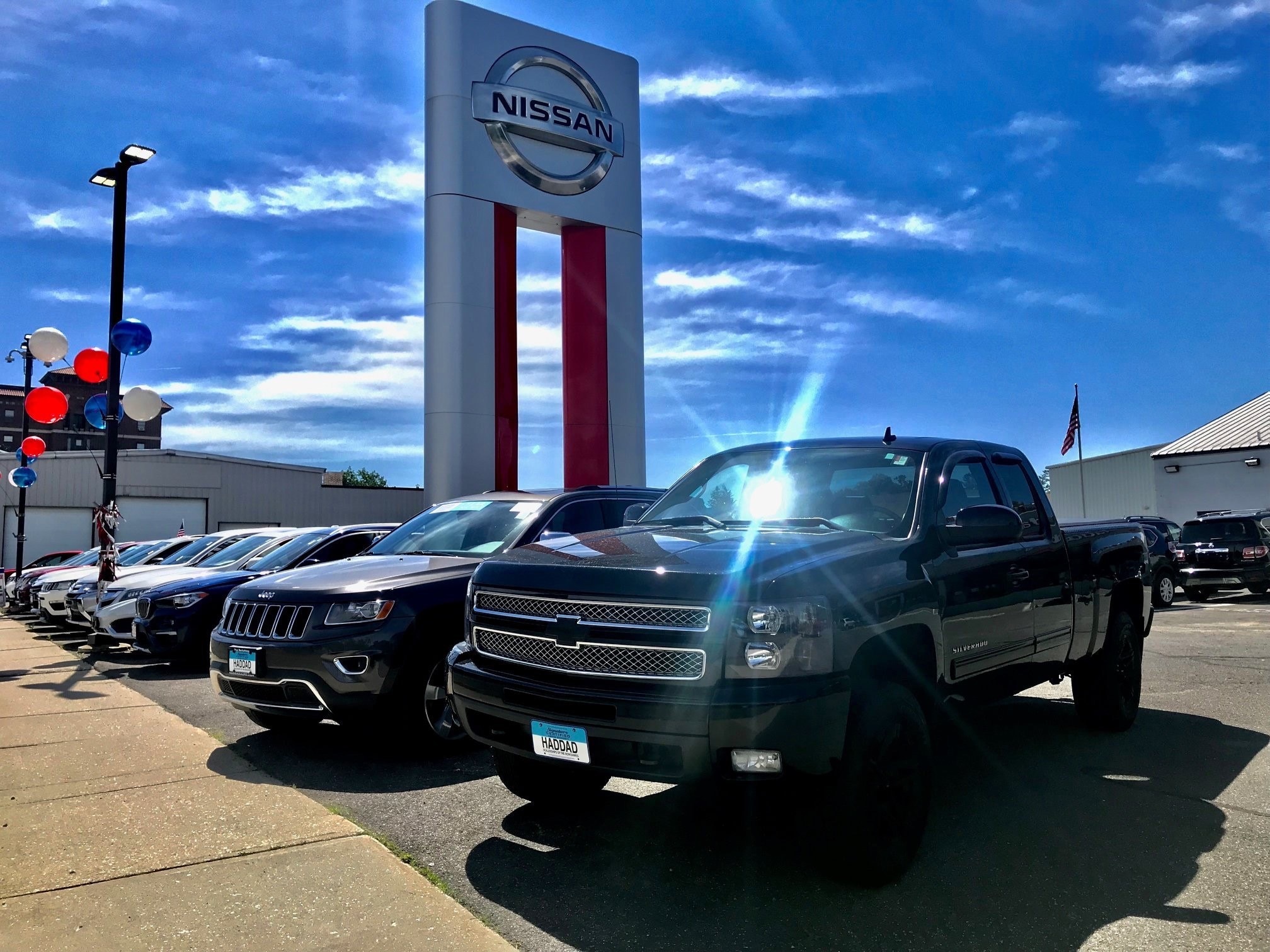 Automobiles have been the business of the Haddad family for generations. Our first dealership, founded by George A. Haddad, was a used car lot that entered the business as early as 1932 in Pittsfield in Western Massachusetts. Then, a few years later in 1936, he opened a Pontiac dealership where the Crowne Plaza now stands. Ever since, the Haddad family has been committed to bringing customers in the area a variety of different high-quality vehicles.
Over the years, the brand name of vehicles sold has changed, but the Haddads' commitment to excellence has never changed. The Pontiac dealership moved to a different location on Pittsfield-Lenox Road and became a Toyota dealership, while the pre-owned hub changed its tune when the Haddad family acquired the rights to a Nissan franchise in March 2015. The current owners of the Haddad dealerships are George L. Haddad, the grandson of George A. Haddad himself, and his sister Elizabeth Sheehan.
One thing has remained central to the Haddads' central business philosophy over the years: the customer is their #1 priority. At Haddad Nissan, we are dedicated to making you feel like a guest in our dealership. We provide an extensive range of new and used vehicles for you to choose from, as well as a service center run by factory-trained, certified technicians who only use approved OEM parts. From repairs to routine maintenance, our service team has your back. If you've come to purchase a vehicle, Haddad Nissan's sales representatives and finance department are happy to help you through the process.
At Haddad Nissan, we don't just want your money. Our team is committed to cultivating a trusted, long-lasting relationship between our business and clients. Customer satisfaction is our specialty, and we draw customers from as far as Eastern New York who are looking for a quality, trustworthy dealer. Stop by Haddad Nissan today and you'll find out why we've been respected in the business for over 80 years.