Welcome to Our Parts Department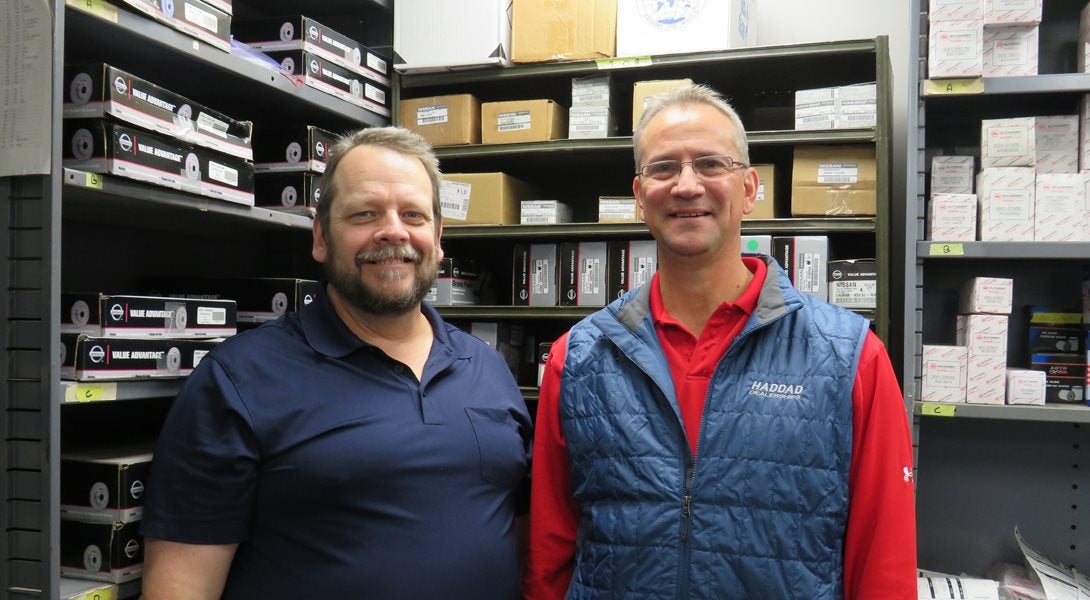 The Parts Department at Haddad Nissan maintains a comprehensive inventory of high quality genuine OEM parts. Our highly knowledgeable staff is here to answer your parts inquiries. Should we not carry a part for which you're searching, we can always order it for you and receive it within a timely manner.
Find the Nissan Products that Your Vehicle Needs
Here at Haddad Nissan, we have seen our share of drivers in need of tires, oil filters, wiper blades, and custom Nissan accessories. We believe that there's no reason to settle for less, and aftermarket parts are subpar products that can't live up to the rigors of your commute. Rather than shop aftermarket parts in a random store, why not come to us? The difference we make is the guarantee that your parts are built to your vehicle's standards and can withstand the performance specs of your Nissan Rogue, Pathfinder, Altima, Sentra or Versa.
Why Buy Nissan Parts at Haddad Nissan?
Getting the Nissan Rogue, Pathfinder, Altima, Sentra or Versa parts made to suit your exact specifications is paramount to its performance. You wouldn't put parts in a truck that belong in a sedan, and neither will we. Our team has a large selection of Nissan-approved parts for the best fit in Woburn, Albany NY, Latham and Bennington VT, and you can get them simply by stopping in to see us here in Pittsfield. When you order parts online or in our dealership, you'll see the difference.
Order Your Parts & Accessories Today in Pittsfield
Since we have a connection to Nissan, we can get any product for your vehicle, and if you aren't planning a DIY project, our service team at Haddad Nissan can take care of everything for you. You'll bring your Nissan Rogue, Pathfinder, Altima, Sentra or Versa to us with confidence knowing that we only use the right parts for your vehicle and nothing less. Visit us in Pittsfield to get started.