Our Everyday Special:
Tires at just 9% over dealer cost! 
SELECTION. PRICE. GUARANTEED.
At Haddad Tire center we pride ourselves on offering you the greatest selection of the best tires, in the Pittsfield, Great Barrington, and North Adams area. ​ Period. ​ If for some reason, we don't have exactly the new tires you want or need, we will get it for you- within 24 hours.
We are now selling tires AT JUST 9% OVER DEALER COST! We're not trying to get rich on tires - we just want to get you back on the road with the tires you want, at a price you'll be surprised at. ​ 
Tire Maintenance Tips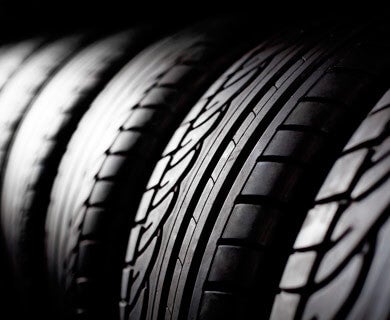 Having healthy tires on your vehicle is essential to maintain both your safety and your car's best performance. It's hard to overestimate the importance of your tires, as tire failures can be quite hazardous. Beyond merely preventing failure, good tires permit the maximum traction, something we all can appreciate, especially in inclement weather.
Unlike some of the more complex components on your vehicle, tires can easily be inspected and maintained. Make tire inspection a part of your regular maintenance routine.
First, visually inspect each tire. Look for bulges in the sidewall and nails and other objects that may have become embedded in the tread. Professionals may be able to patch holes. Bulges and other kinds of damage usually require replacement.
You also need to ensure that each tire is properly inflated. This is a great reason to keep a tire gauge in your glove box. To determine the proper inflation for your tires, look for a sticker inside the door well of your driver's side door. You can also check your owner's manual.
From time to time, inspect the tread of your tires. Using a small ruler, place it between the tread ribs. If you have less than 1/16" of tread, you need new tires.
Since your rear tires do not experience the same wear as your front tires, tire rotation is essential to achieving the maximum life for your tires. Generally speaking, rotate from front left to rear left, and vice versa, every 6,000 to 8,000 miles. If you have a full-size spare, you can include this tire in your rotation.
Beyond rotation, the way you drive will also affect the life of your tires. Driving conservatively will also help protect the tread on your tires.
Get a Tire Quote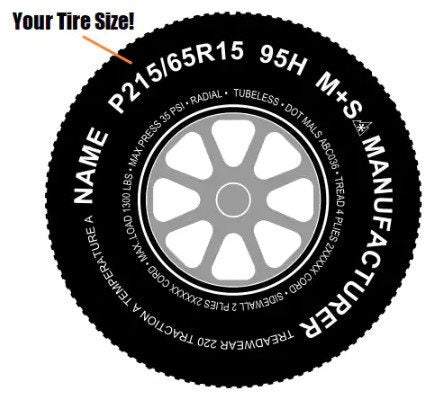 Ready to start shopping for new tires? Contact our service department AT 413-997-7355 and let us know what tire type you're looking for and what size. We'll get you a quote and help you find the ideal set of new tires for your vehicle. Feel free to contact us with any questions!

Type: Winter, Summer, All Season, Etc.
Size: Found on the side of your tire OR on the Sticker inside your driver side door.